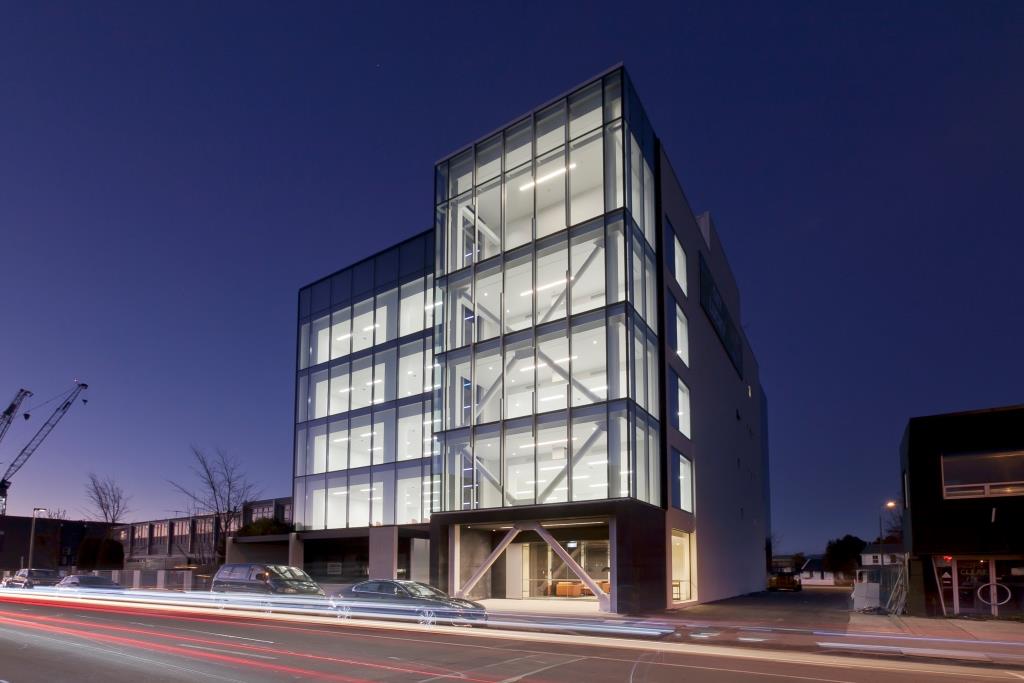 Design & Build
2900sqm of A-grade office space on upper 4 levels over 730sqm of hospitality and retail space
Utilizing sister companies for the structural design and structural steel and through the use of staged consents meant that the demolition and re-strengthening works were able to be undertaken while architectural design was being completed. This resulted in a shortened programme and early handover to the end tenants allowing early occupation and operation of businesses.
The existing building was stripped to leave only the structure, ready for re-strengthening with additional structural steel and BRB braces, and enclosing the refurbished space with a mix of curtain wall, aluminium composite panels and blockwork.
Extensions to front and rear of building increased footprint by 132sqm
Managed and coordinated other trades including excavation, structural steel, precast  concrete, ACP and curtain walls and aluminum joinery.