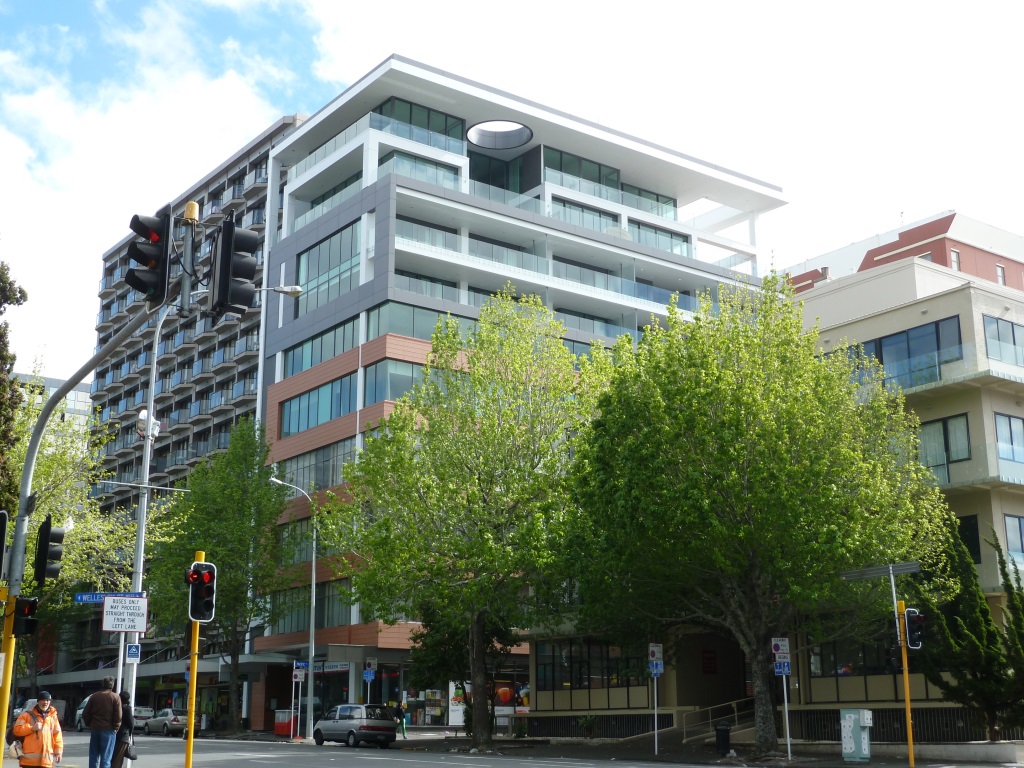 Architect
Ashton Mitchell Architects
Design & Build
Contracted to build a 5 level extension on top of an existing 4 level building.
Included interior fitout as well as seismic strengthening and structural upgrades.
Basement carpark modifications, Levels 1-4 consisted of 44 hotel rooms for Quest, Level 5 Early Childcare facility, Level 6-7 consisting of 8 apartments, Levels 8-9 luxury penthouse.
Level 8-9 is a five-bedroom penthouse apartment comprising deck area, pools, en-suites, home theatre, lounge, dining, kitchen, games room and lobby, laundry, dress room, prayer room and associated walkways, stairs and lifts.
Included new hotel entry, lobby and reception area, hallways, lifts and stairs.
Managed and coordinated all trades with contracted works completed in accordance with the various Lease Agreements.