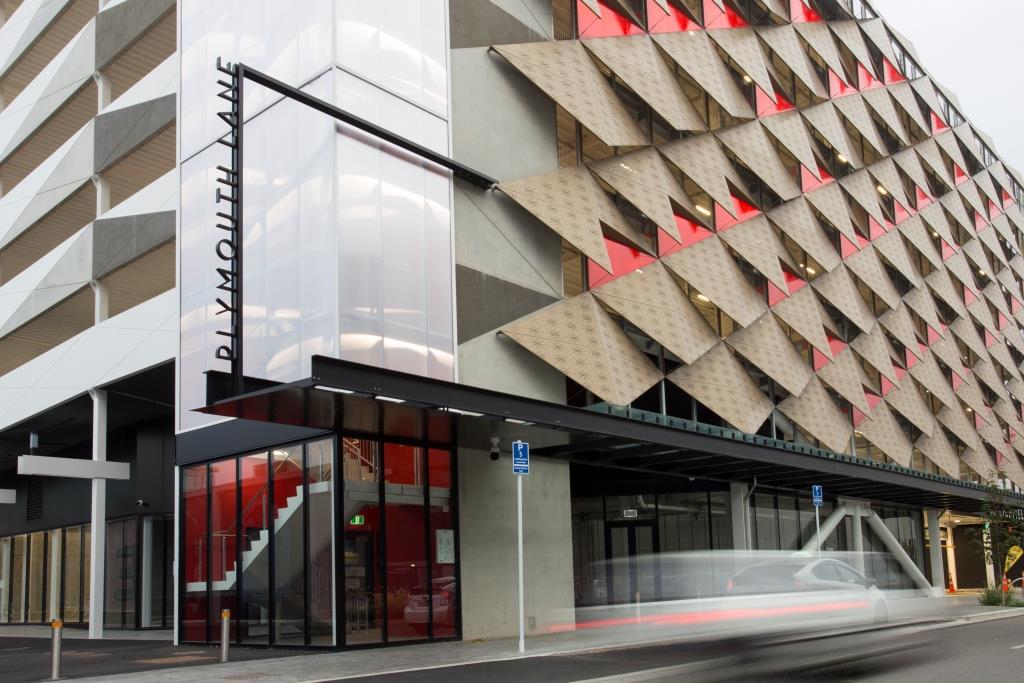 Client
Christchurch City Council
Construction Period
August 2016 – October 2017
Design & Build
Selected by competitive tender with a brief to design and construct a minimum of 700 parking spaces, retail areas and a façade to not "scream a carpark".
The final build consisted of 7 suspended ramped levels (constructed using screw pile foundations, insitu concrete ground beams and footings, structural steel frame, metal deck and concrete floor slabs, precast spandrels to the external walls on three elevations and precast stairs and lift walls),  with a mixed use ground floor. Clearwater proposed a ramped design as it maximised the number of car spaces per square meter of building.
The initial steel deliveries were delayed 4 weeks due to transportation issues between islands following the Kaikoura Earthquake, however by reprogramming the critical path elements we were able to regain all lost time.
Working closely with our Architect and Engineers we developed a design that yielded 805 carparks and greatly enhanced Plymouth Lane resurrecting the public space. Our suppliers and subcontractors were engaged at submission time and were involved throughout the design process. The benefit of this was realized once we hit construction, there were few surprises and very little scope changes experienced. In turn, this allowed for a seamless construction and delivery of the project.