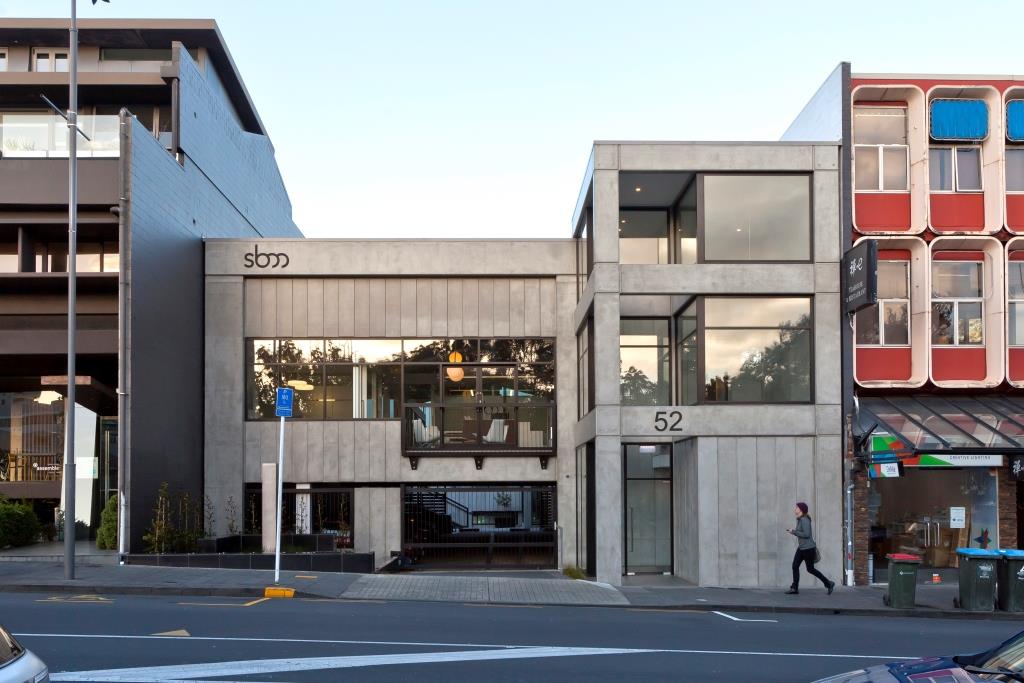 Construction Period
February 2014 – August 2014
Construction
The two existing buildings were stripped back to the structure; re-strengthened with structural steel and precast concrete; and re-clad with decorative precast concrete and aluminium joinery.
Internal refurbishment, including fully co-ordinated services, resulted in a unique, high-end development of 950m² of office space spread across three floors in two separate buildings.
Extensive use of plywood to the ceilings, exposed HVAC ducting and landscaping works, including a unique, stainless steel water feature to the Broadway frontage, finish off the architectural elements.