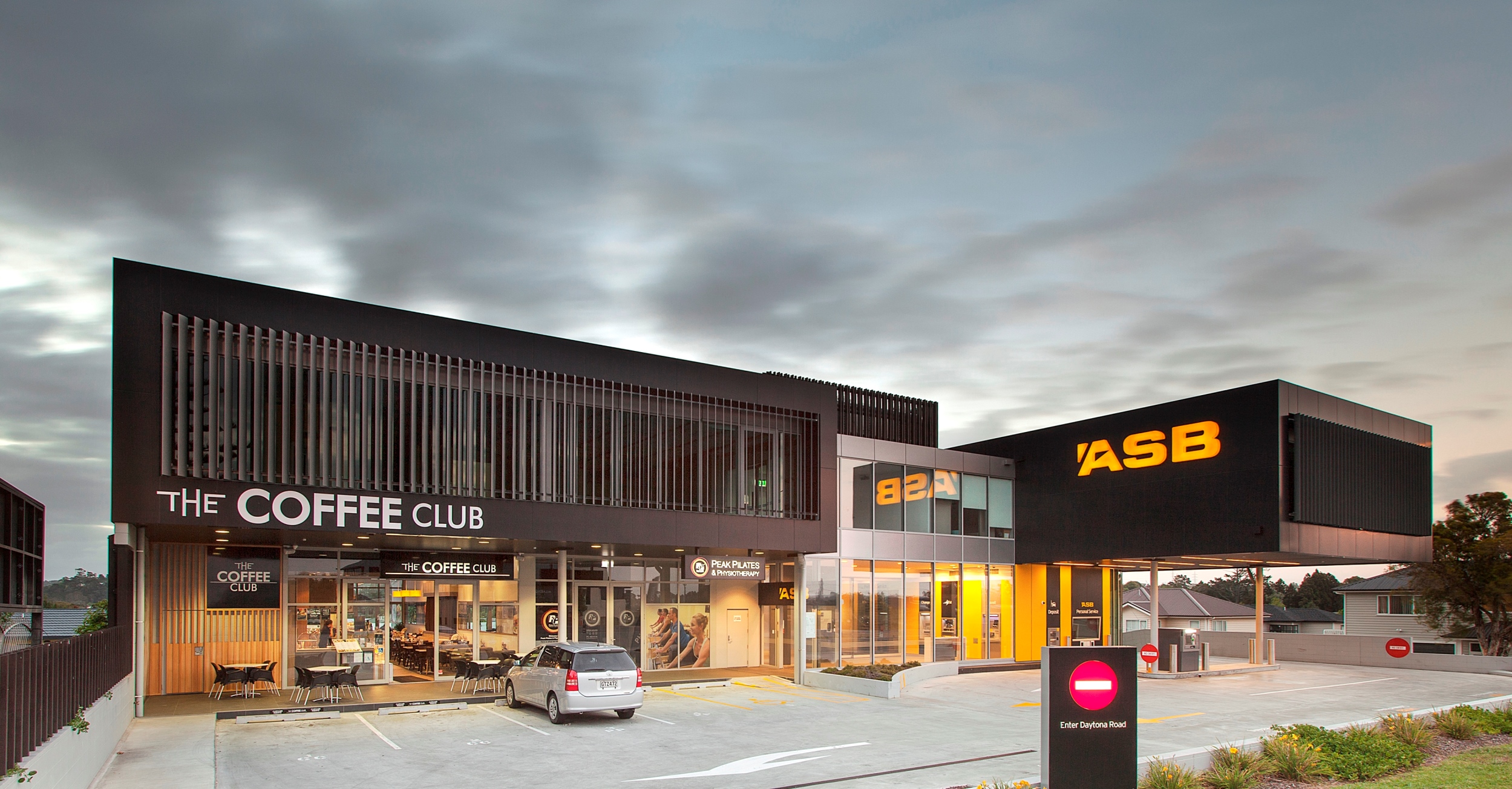 Construction Period
December 2011 – September 2012
Design & Build.
Construction involved bulk excavation for the undercroft car park with driven steel piles and insitu concrete for foundations, a mix of precast and structural steel structure with suspended comflor slabs with an envelope of aluminium joinery and ACP with architectural louvres.
Clearwater Construction worked closely with the end tenant in order to manage multiple changes required, during both the design and construction phases, to suit their specific, unique needs.
The head tenant, an ASB Regional Centre, occupies 700sqm of office space above a public and drive-through banking facility which is above an under-croft car park. A further 700sqm of retail space completes the development with the majority of this space being occupied by The Coffee Club.