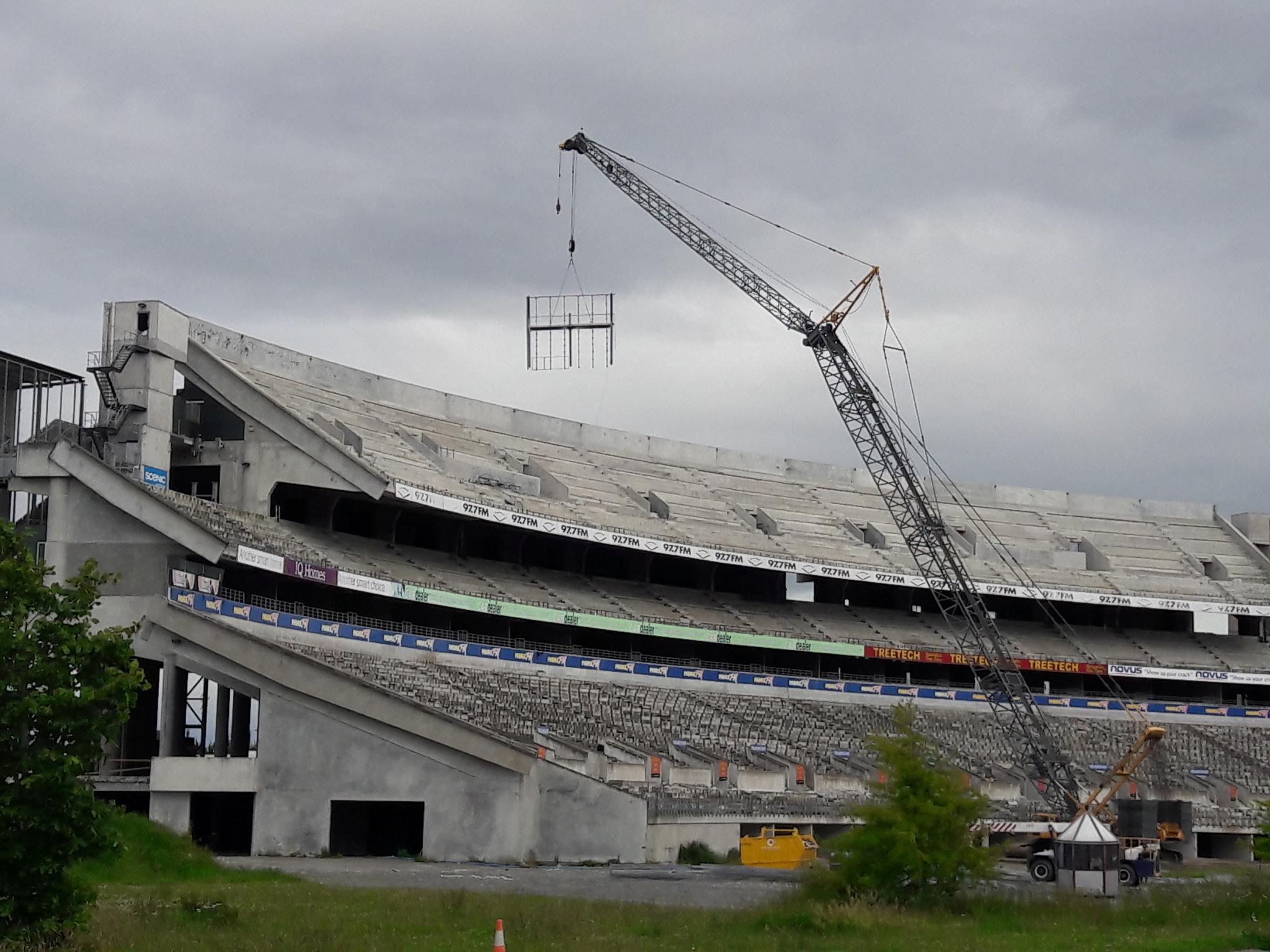 Client
Christchurch City Council
Construction Period
July 2018 – September 2018
Construction – Tendered Project
Stage 1 of the deconstruction process for Lancaster Park, high level works all above 45m above ground level.
Involved a high degree of coordination between engineers / Clearwater Construction / Cranage & Rigging Sub contractors. All lift plans were designed and approved by engineer then passed through all involved with each lift including our sister company D&H Steel in Auckland before final sign off and approval to proceed.
Health and wellbeing of all involved in this project was paramount, this safety focus was an important consideration in the decision process of the awarding the contract, which was delivered without incident.