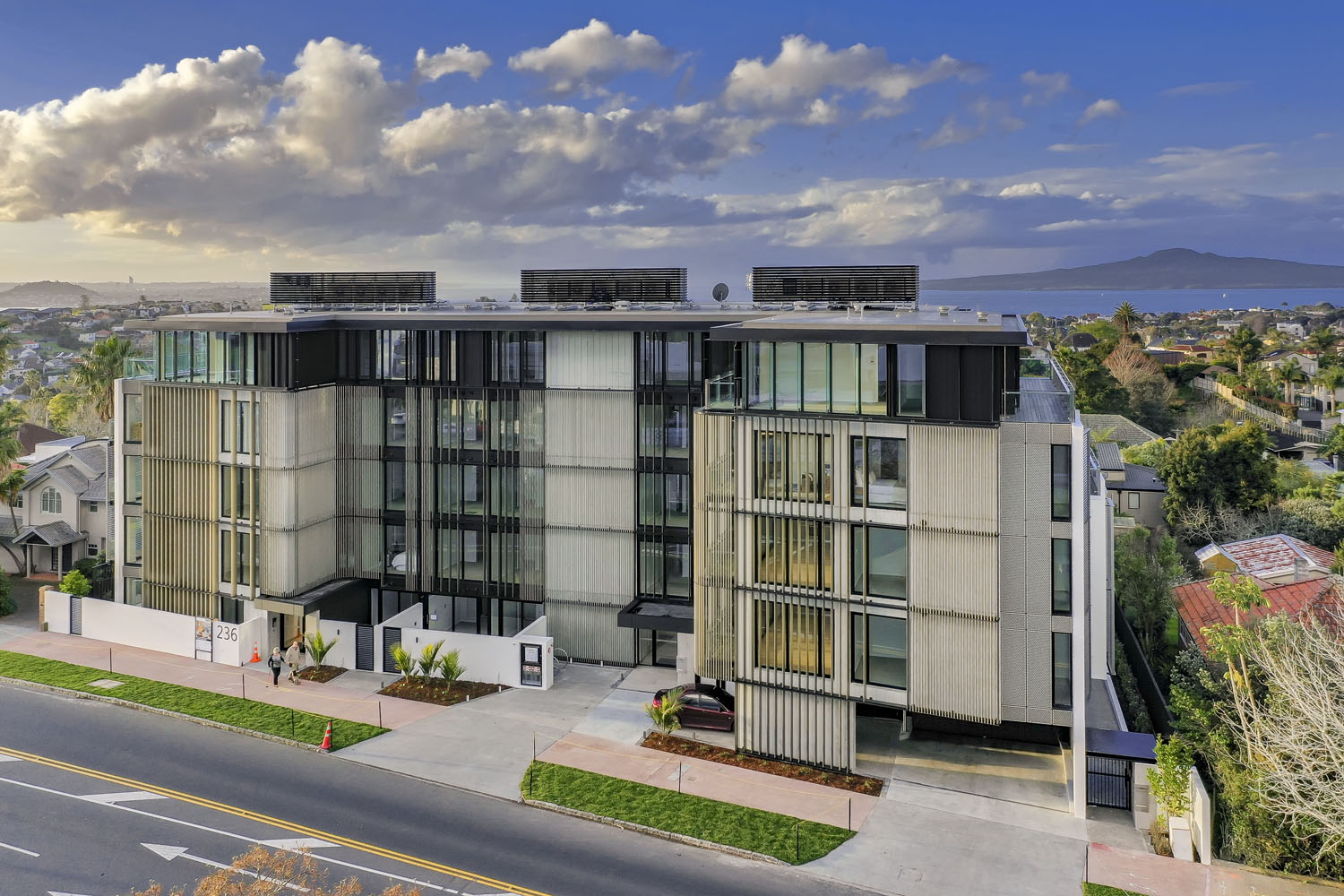 Design & Build
Consists of a 5-level main building, (43 apartments with 4 penthouse suits on the top level), with two, 2-level townhouse apartments to the rear of the building sitting on a split level basement carpark.
The project was developed using BIM (Building Information Modelling) software that facilitated the services coordination and layout in a 3D perspective at design stage to achieve the minimal spatial requirements for services and to keep the architectural intent of high ceilings and minimalistic lines throughout the apartments.
The building is made up of precast concrete panels, logicwalls and structural steel supporting concrete floors. The exterior of the building show cases precast panels wrapped in aluminium louvres and rods.