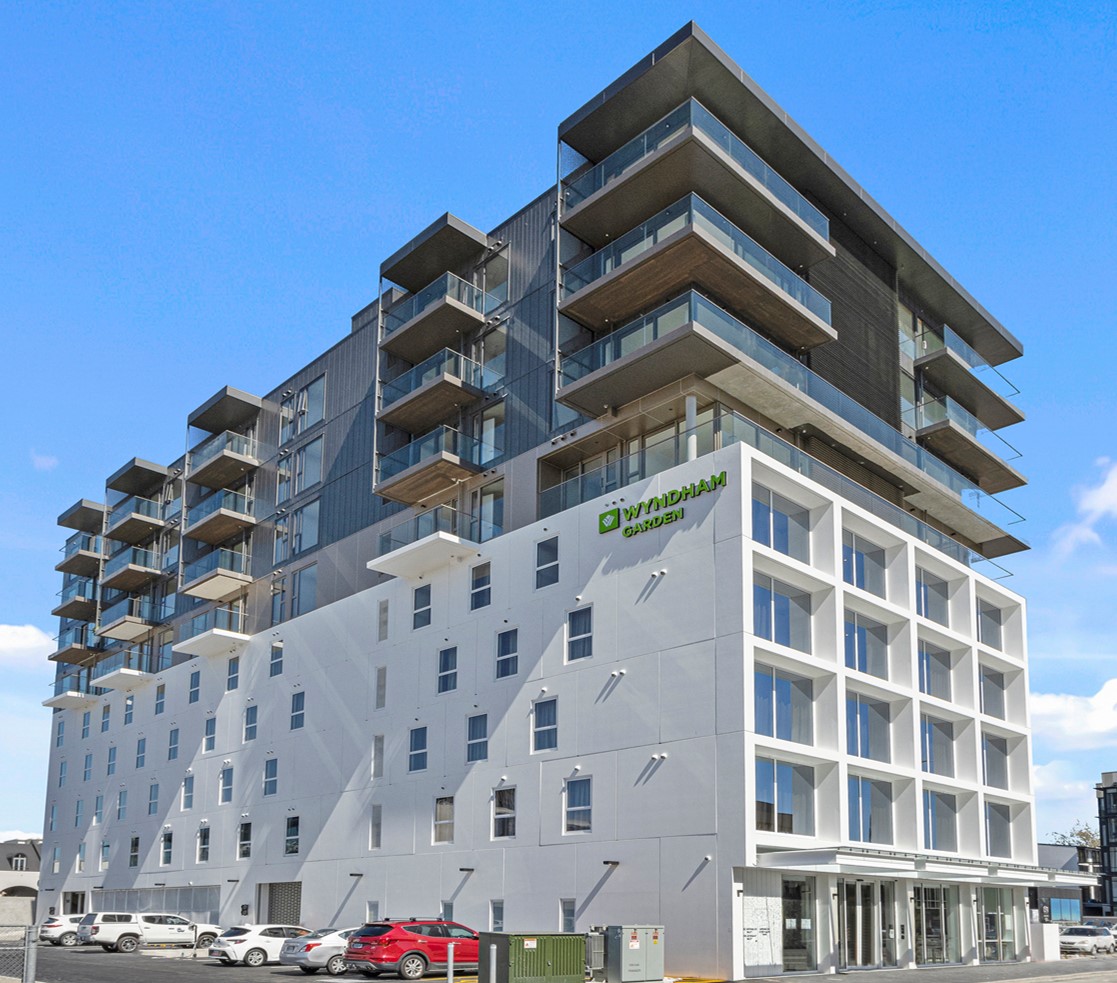 Construction Period
November 2019 – November 2021
(Covid disruption)
Design & Build
Nine level building consisting of 2 parking levels, 4 levels of hotel and 4 levels of apartments (96 hotel rooms, 26 apartments) on an 820 sqm footprint.
Contract included all interior fitouts including furniture, fittings and equipment for the hotel and cafe.
The project was developed using BIM (Building Information Modelling) software that facilitates the services coordination and layout in a 3D perspective at design stage to achieve the minimal spatial requirements for services and to keep the architectural intent of high ceilings and minimalistic lines throughout the rooms.
The building is constructed of structural steel with composite concrete and precast concrete panels. The exterior showcases precast panels and Nu-wall metallic cladding.