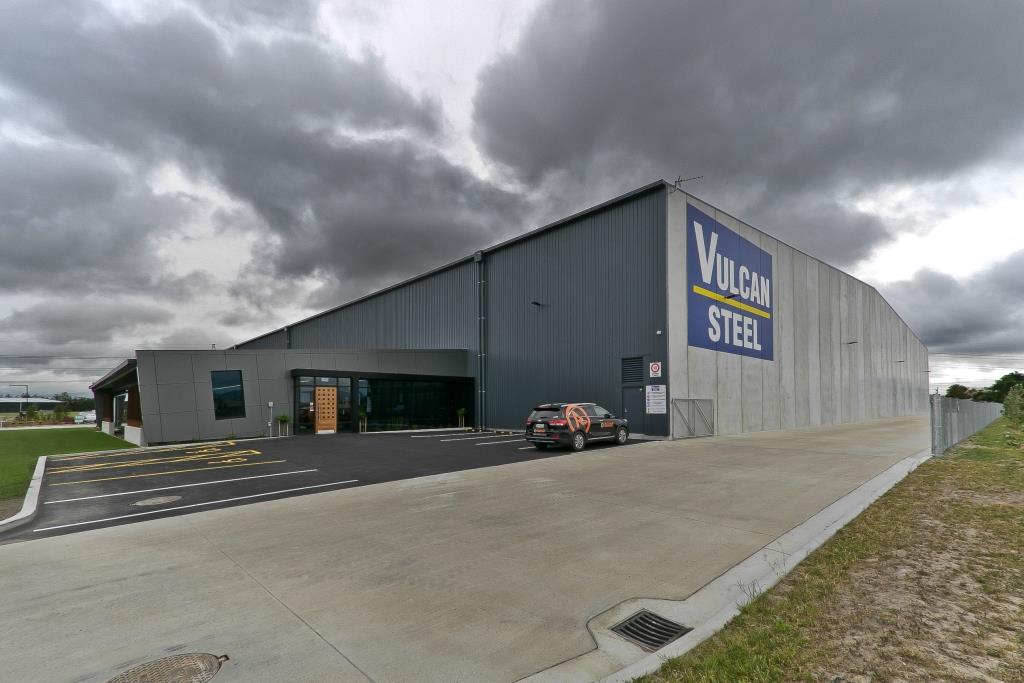 Design & Build
10,000sqm factory and 400sqm office.
Clearwater worked closely with Vulcan Steel Ltd and its stakeholders to explore the initial design brief and provide engineered solutions to meet the objective of reduced build costs. Structure designed for double girder cranes with maximum capacity of 10T.  
By working closely with our subcontractor and engineer we were able to change the slab design from a 250mm standard slab to a 150mm combi-slab. By adding temporary columns to the east and west elevations allowed the erection of both the structural steel and full height precast without the need for temporary propping. These provided significant cost savings to the client.
Other features included the construction of 3 deep machine pits built to millimetre precision.
The project was delivered 2 months ahead of schedule, with the exception of tenant variations, the project was delivered to budget.